Discover Vintage Armagnacs Baron de Lustrac

We are éleveur-negociant, specialized in premium and vintage Armagnacs. We are working with more than 20 producers.
Our vintage Armagnacs are aging slowly at their Domain of origine, only disturbed sometimes by our cellar-master who takes care about their development, and decides when it is time to bottle the Armagnac, in order to share this memory with you. Armagnac is the oldest French eau-de-vie, which offers a large diversity of characters, due to the soils, the grape-varieties, the climatic conditions and of course to the craftmanship of men and women. That is why, every Armagnac lover or connoisseur will find his bottle, his style of Armagnac. A perfect expression of Gasconian characters with all their differences.
A rare and delicate eau-de-vie. Exceptional Vintage Armagnacs.
A bottle of Vintage Armagnac Baron de Lustrac that is offered for an anniversary, raises the moment to feel the benefit of time and how this eau-de-vie took advantage of time, an illustration of time that is going on.
As we only bottle on order, we can offer you a large choise of containers (the mouthblown Rothschild bottle for the very old and rare Vintages, decanter of your choice, old cognac bottle …), but you can also select the contents from 35 cl up to 300 cl. We can also offer you a personalization on our labels on the Vintage Armagnacs Baron de Lustrac.
Our bottling cellar is situated in the heart of Bas-Armagnac region, in Nogaro.
Our values are :
 Terroir
Character
Authenticity
Handcrafted
Treasure finder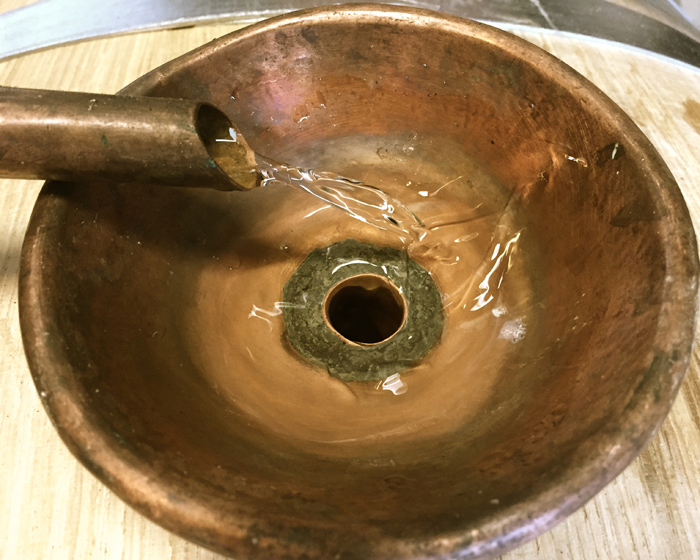 How to become a Vintage Armagnac Baron de Lustrac

In the beginning the still releases a white and crystal-clear spirit. Which is directly filled in oaken wooden casks of about 420 l, also called "pièces".
After a long time spent in dark and silent cellars, only in contact with the air and the wood, the Vintage Armagnac is getting more and more coloured, from pale yellow, passing through amber colour or even mahogony. But this time also permits to the Armagnac to build up its character, from floral aromas, to fruits and backed fruits, but also spices or nuts. All depends on the time spent in cask.

Contact : A.O.D. – 28 rue des Sablières – 33800 Bordeaux (France) – phone : +33 5 56 94 71 03 – mail : aodbornemann @ orange.fr
L'abus d'alcool est dangereux pour la santé, à consommer avec modération.