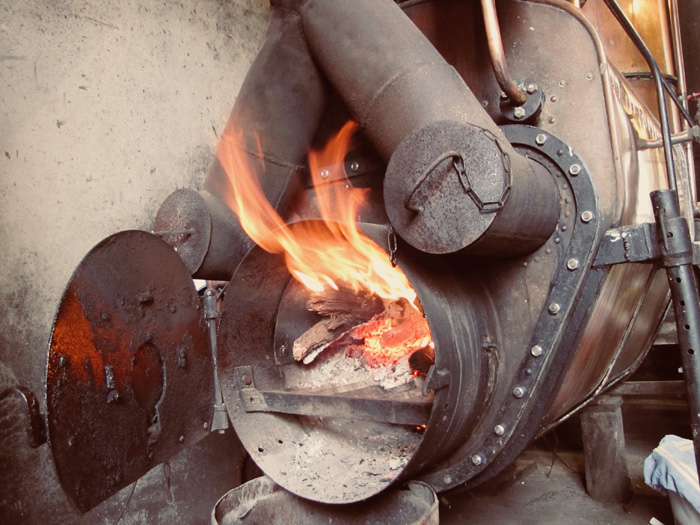 Continuous still
How to become an Armagnac Baron de Lustrac
After the vinification follows the distillation : the clear and transparent spirit flowing of the still is filled directly in oaken casks. Here it begins its slow transformation. This is the first step in becoming an Armagnac Baron de Lustrac, who starts now to mold and shape its character in the dark cellars of  Armagnac Region.
Armagnac alambic

In Armagnac region the most popular art of distillation is continuous still, only one passage, which produces spirits offering intense fruit characters. Double distillation is also authorized, but less used.
This still is situated at Jean-Christophe's distillery, one of our suppliers. It has been an ambulant still in former times, and now settled in his distillery; its identity card shows that it works since 1945.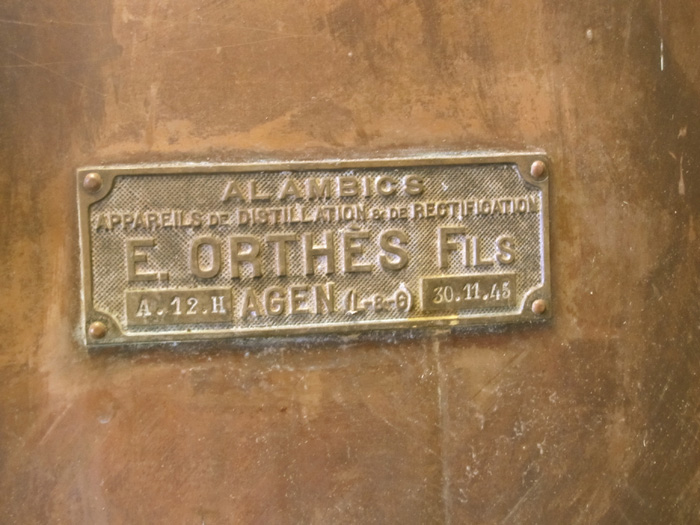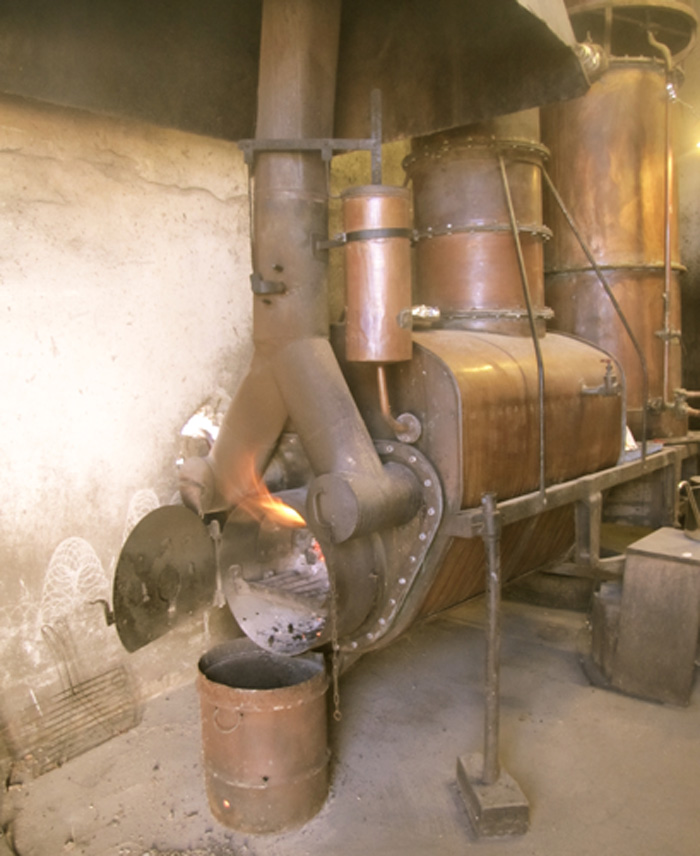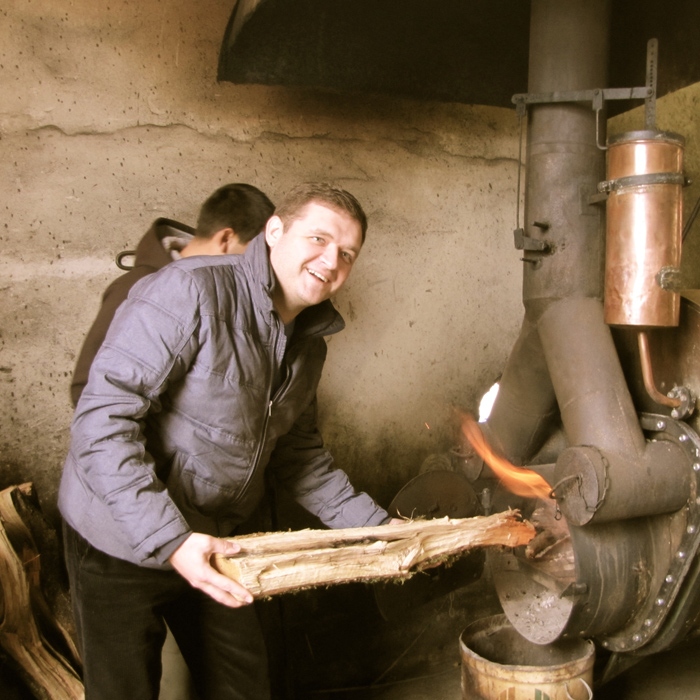 Some photos of our aging cellars

Contact : A.O.D. – 28 rue des Sablières – 33800 Bordeaux (France) – phone : +33 5 56 94 71 03 – mail : aodbornemann @ orange.fr
L'abus d'alcool est dangereux pour la santé, à consommer avec modération.